Fall into Winter with 3sixtymeetings
Below are some updates from Malta and what there is to look forward to with 3sixtymeetings in the coming months...
In October 2016 3sixtymeetings hosted a FAM Trip with a group of 10 UK buyers. Hosted in the 5* Hilton Malta, the group enjoyed a fun-filled programme of activities and site visits as they discovered the destination. On behalf of 3sixtymeetings we'd like to thank all those that joined for your time and for making this trip so much fun!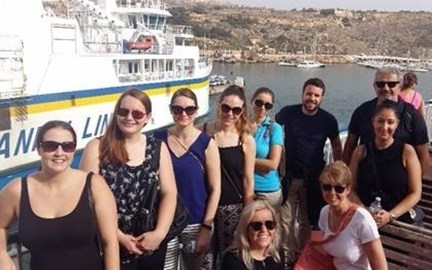 Optimistic October
The Rolex Middle Sea Race has its fleet building up for the 37th annual edition. Around 112 yachts, representing 25 countries departed the grand harbour in a truly magical start on Saturday 22nd October. This race is a time challenge to skippers and crews who have to be at their very best to cope with often changeable and demanding conditions. 
Dreamy December 
Malta bursts with traditions and events at this time of the year. Whether it's feasting with friends and family or roaming around our decorative streets, Malta does us proud during this season. Some highlights include, the candle-lit setting of St. John's Co-Cathedral, Carols and Masses, Medieval Baroque Christmas, Christmas Pantomimes, Crib Trails and many public events. 
Click here to see 3sixty's Imbuljuta recipe - a Maltese Christmas Classic