Formula 1 Circuit in Seville
Cititravel DMC introduces a F1 circuit in Seville: The circuit of Monteblanco has been designed to be a perfect tool for professional motor sports, for holding corporate events and organising events and competitions programmes.
Being approved FIA T1 (F1 testing) and the FIA Grade 2 (runs until GP2), located just 45 minutes from Seville, the Circuit of Monteblanco is a great opportunity for holding events throughout the year, thanks to the good weather conditions.
One of the most interesting features of Monteblanco Circuit is versatility. The track offers 26 different configurations depending on the type of vehicles being used, the event, or the type of testing being carried out.
The facilities are highly flexible, offering 12 possible combinations for simultaneously using 2 completely independent tracks, both with their respective pit-lanes. Thus, allowing for 2 different activities to be carried out independently at the same time.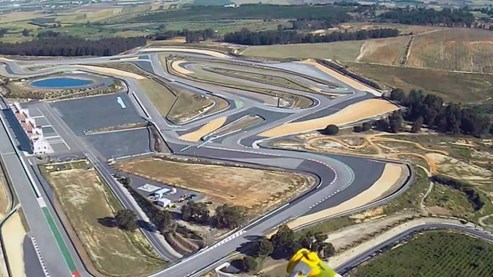 Along with the geographic location, excellent weather conditions all round and maximum discretion for private events, the track has gained popularity with leading car companies, tyre manufacturers and racing teams.
Apart from the track, the Circuit also holds a dynamic driving area and off-road driving area.
Cititravel DMC organises product presentations and testing programmes for motor companies; as well as tailored driving activities on an exclusive basis in the Circuit, such as driving F3, Ferraris and Lamborghinis.
SEVILLE AIRPORT: FLIGHT PROGRAMME UK 2017
Transfer time from Seville airport to:
Jerez (55 min drive), Cordoba (50min high-speed trains), Malaga (1h50min high-speed trains)